We are thrilled to host the 2026 HOBGI Grand Nest Convention here in Louisville, Kentucky.
Our 2026 Convention theme will be…..
"GATEWAY TO THE SOUTH"
---
Donations Now Welcome for the 2026 Southern Region Convention!
We offer various sponsorship levels and we really do appreciate your donations for this upcoming event.
Any Donations from the Oaks and up can be broken down into 2 or 3 equal payments!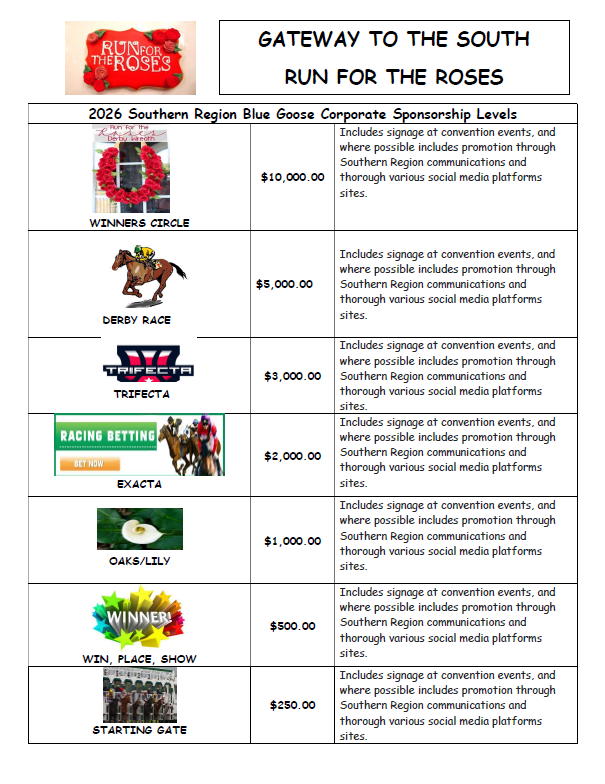 Should you wish to donate simply download the sponsorship form below and follow those instructions.
Check are to be made out to The Southern Region Convention Fund
Blue Goose FEIN is 46-5241020 for tax purposes
---
If you know of anyone that can help us achieve our goal with a donation, please send them these forms and let us know.
There is an Information letter about the Blue Goose, our various Sponsorship levels and finally the form to fill out in order to donate!
For donation questions please reach out to us and Click Here
Our Convention Committee Members Tom or Angie will get back to you!